Small Adjustments

for Huge Returns
When it comes to supplementing your plants, a little change in how you farm can make a big impact. Implementing proper plant nutrition is a critical step to crop management that enables growers to address common problems while achieving – and often exceeding – production goals.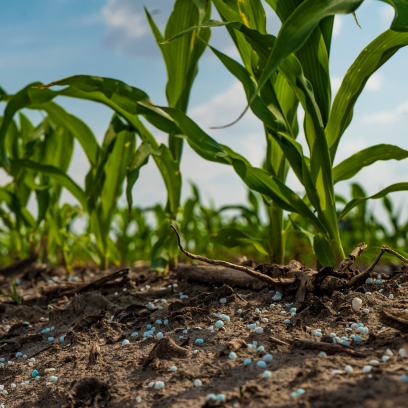 ---
Protect
Helps protect plants and reduces the risk of environmental stressors.
Support
Works in tandem with existing crop-management processes.
Strengthen
Improves crop resiliency by strengthening roots.
Profit
Increases yield potential up to 12x, according to research and testimonials.
Not all plant nutrition products are created equal.
Custom technologies can power crops to better absorb and utilize nutrients for maximum benefits. Without the right technology fertilizer inputs could never make it to the crop or nutrients could remain tied up in the soil. See how our products are different.
Solve a Problem or Achieve a Goal with Plant Nutrition
When it comes to farming, the unpredictable will inevitably happen. What if there were things you could do to help address problems in the moment? Or even stop them before they start? Here are some common issues our growers face and ways plant nutrition have helped them.