It's funny. In our industry there is so much more than meets the eye. Sometimes you really have to LOOK to see it.  What exactly is meant by that?  Here's an example. One of our AgXplore sales reps recently shared a side by side pic of a 2021 wheat crop in Northern California.  Driving by this field you would never be able to tell where the treatment is. But, if we walk to the treatment site and really look at it, it becomes very clear. The picture he sent supports AgXplore products are building a larger plant factory and setting this crop up to maximize yield. For this particular crop, the application made was both ValuPak and Sulpak.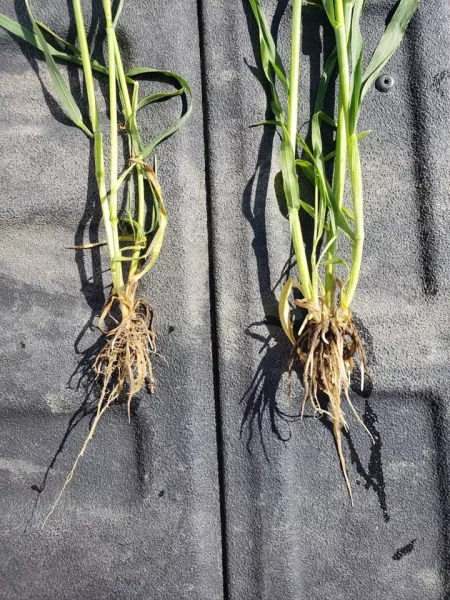 AgXplore's ValuPak is a 7-12-1 foliar fertilizer blend delivering nutrients effectively to the plant throughout the growing season. Useful from the early season vegetative growth stage through reproductive stages, ValuPak helps plants retain pods and increases fruit set, leading to higher yield potential. ValuPak is powered by our exclusive NTake and nCeption technologies.
Our AgXplore team looks at these side by side results in season and understands the reason why we are seeing these visual differences along with "why" it's important to the end result for the producer. You may not see it at a quick glance at the crop, but talk with us, and we can provide side by sides, research and results that will prove the impact our products in the field.