Reproductive stages form a critical period of crop production where substantial yield and crop loss can occur. All efforts to push yields prior to this stage can be completely negated by adverse conditions during this important timeframe. Stressful periods afterward can also subsequently negate a very successful reproductive period. Stressful periods can include, but are not limited to drought, excessive moisture, temperature extremes, cloud cover, and nutrient deficiencies.
AgXplore's nutrient management plan during this stage includes a unique EPA-registered plant growth regulator, OnWard Max, developed specially for reproductive periods of crop production. It combines cytokinin, gamma-aminobutyric acid, and choline chloride, which are designed to mitigate stress by increasing photosynthesis, reducing ethylene accumulation, and protecting yield potential. OnWard Max is optimally designed for applications during late vegetative stages through mid-reproductive stages. OnWard Max is truly unique in the marketplace yet fits across all crop species. 
Why Carbon? Why Sugars?
Sugars are critical for plants to properly transport nutrients and set themselves up for the best success when it comes to fruit and grain fill. Additional carbon sources are also essential for plant development and photosynthesis. Adding AgXplore's Octane to your OnWard Max application provides the sugars we are looking for plus the added benefits of NTake technology. This is designed to drive nutrition inside the plant and maximize photosynthesis and vegetative growth. This program also utilizes nCeption technology.  nCeption technology provides carbon sources that increase nutrient absorption which helps protect against crop loss.
Plants are factories that utilize water, nutrients, and sunlight for production. Plants also require key micronutrients to complete the photosynthetic process for maximum yield potential. Adding a product like XR5-KSB to your OnWard Max application adds potassium acetate, sulfur, and boron. Along with other nutrients, this program also utilizes NTake and nCeption technologies.
Get the most from your fields with the right crop nutrition, reach out to an AgXplore agronomist to learn more about mitigating crop stress during reproductive stages and protecting yield by utilizing Onward Max, Octane, XR5 KSB yet this season.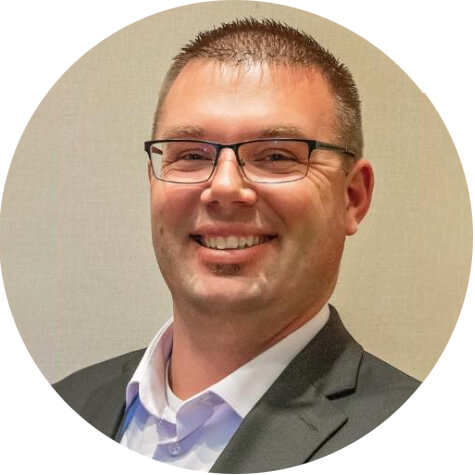 Bryce Erdman
AgX Sales Support