Well, the important part is how it messes with your planter in the spring and plugs up your tillage equipment right?? 
Besides this negative, there are many benefits to crop residue. Crop residue helps build soil organic matter, prevents soil erosion, provides food for soil microorganisms, and is also a source of mineral nutrients. All of these are important benefits of crop residue. 
Now while we can joke about the crop residue messing with planters and plugging tillage equipment, it is in fact a serious problem. As an industry, we continue to make healthier plants and stronger stalks, which isn't a bad thing for the crop, but makes matters difficult when it comes to breaking down agricultural residue. It is probably a hard thing to calculate, and maybe someone has done the math out there, but simply put, having a seed laying on top of last year's residue that never germinates or having a seedling with poor emergence because of residue, we can guarantee you there is a cost to that. Again, not to mention just your time of stopping and cleaning out residue to continue planting or tilling.
From a biological perspective, it makes sense to assist in the breakdown of this organic matter so you can get the most out of the benefits of organic matter, including a better environment for germination chances and seedling emergence.
AgXplore has launched BioSense RM, a customized selection of bacteria intended to improve the degradation of plant residue and promote nutrient recycling. While this product can be used on all soil types and crop residues, some of our key recommendations are in the following situations:
No-Tilling, Strip-Tilling, Vertical-Tilling, and Minimal-Tilling

Corn on corn

Soybeans planted into corn residue.

Post-Cover crop

Can be applied in fall or spring.
---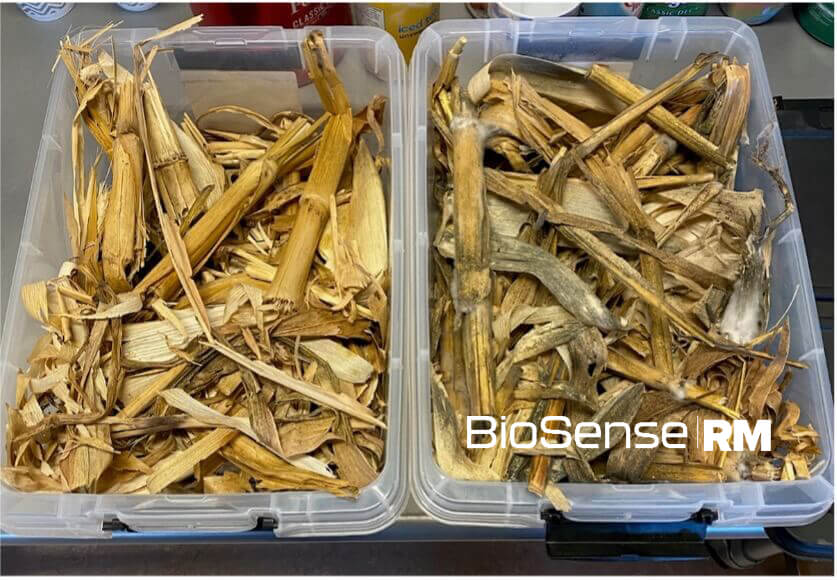 The picture above shows BioSense RM 3 days post treatment.
Microbes are breaking down the stalks causing the discoloration (proof of composting).

Microbes here are doubling population approximately every 45 minutes.
---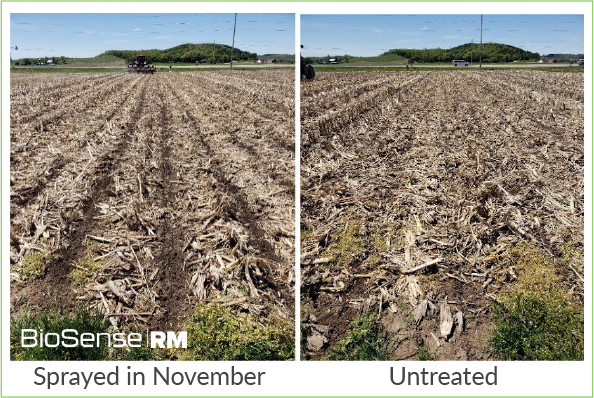 The picture above shows BioSense RM as a fall application resulting in a 5-bushel advantage over the check the following year.
It should also be noted that where BioSense RM was applied in the fall, the corn crop the following season then having a foliar program applied at V5 resulted in an 11 bushel bump over the check
Better Stand from faster breakdown
Untreated
Bad Stand from residue
Worse Plant Health
(Residue is stealing moisture and nutrients)

Fall Applied BioSense RM
Uniform Stand (SSC)
Warmer Soil (Composting)
Improved Plant Health (Nutrient Release)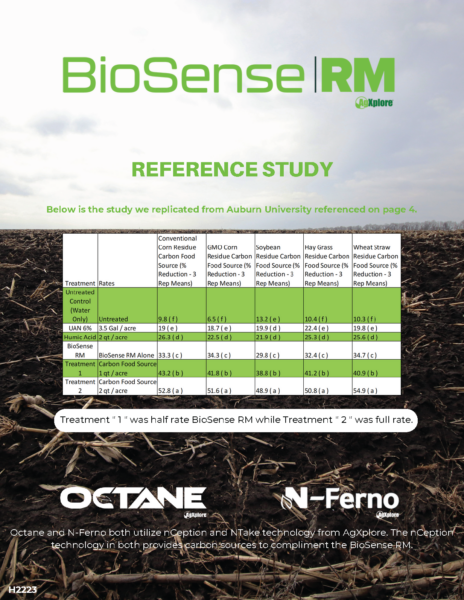 The next season doesn't start in the spring, it starts right behind the combine. Get the most from your fields by managing your crop residue with BioSense RM. Reach out to an AgXplore agronomist to learn more about BioSense RM and also how pairing BioSense RM with Octane or N-Ferno can help provide additional carbon sources to feed your soil's biology today.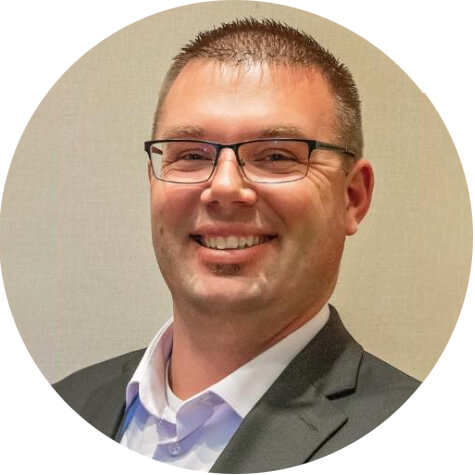 Bryce Erdman
AgX Sales Support